The Classical Guitar Program in Aspen Community School and Capital HS in Santa Fe Public Schools was founded in 2018 under the direction of Dr. Ricardo Paz. These guitar programs provide a genuine middle and high school quality guitar experience training with the skills necessary to take guitar study to a college level. https://www.santafenewmexican.com/news/education/strumming-to-beat-of-different-music-program-in-santa-fe/article_d13fafb7-2269-5db3-8ae1-4cbb9f39a5d4.html
Dr. Paz guitar students have had workshops and masterclasses with worldwide artists and educators such as Dr. Michael Quantz – Professor of Guitar at the University of Texas Rio Grande Valley – and Pablo Sáinz Villegas – World-renowned Spanish Classical Guitarist -.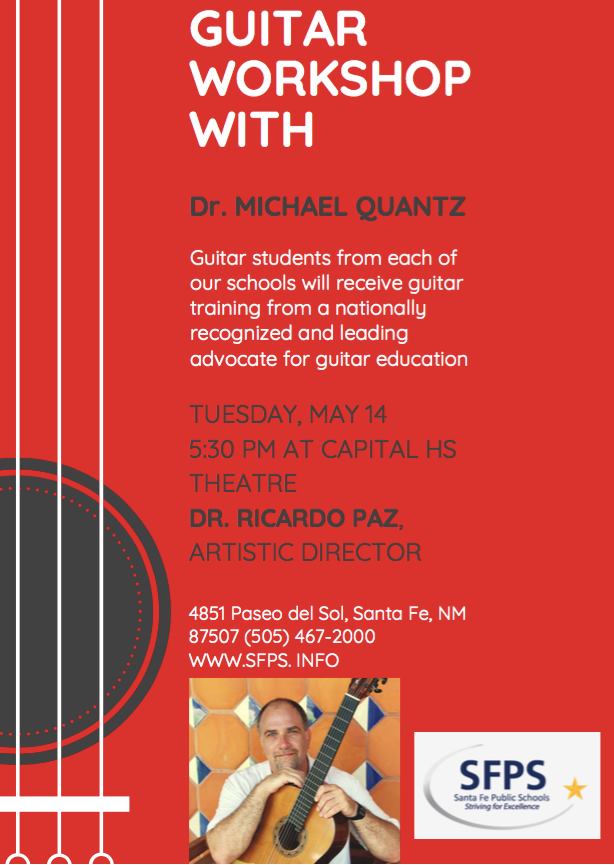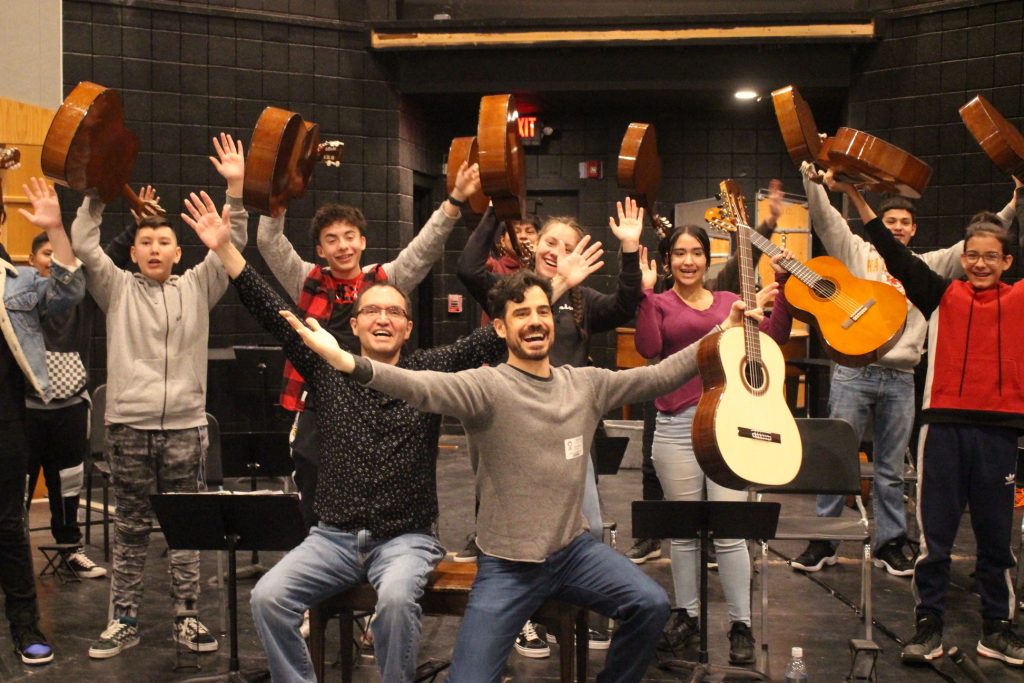 Santa Fe Public School guitar students participate in numerous performances throughout the year.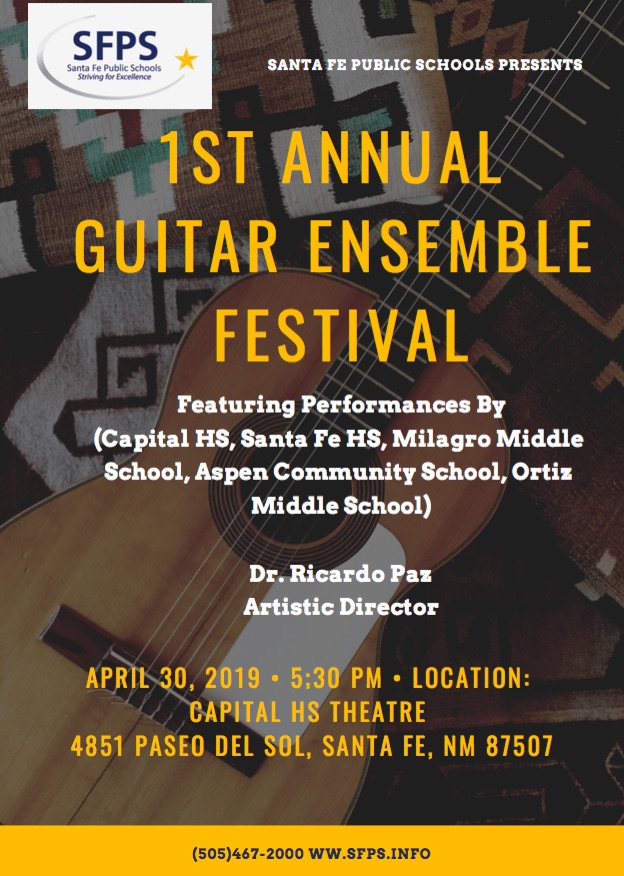 In March 2020, Capital HS guitar students received a superior perfect rating in the New Mexico Music Educators Association Performance Assessment.